:
110 Volts Power , 220 Volts
:
All Cash , Owner Will Carry , Lease Option
SPACIOUS AND UNIQUE 5,600 SQ. FT. STORE FRONT LOCATED IN THE HEART OF KROME AVENUE, DOWNTOWN HOMESTEAD, FUTURE HOMESTEAD CITY PLACE, IN FRONT OF THE RECENTLY INAUGURATED LOSNER PARK, COMMERCIAL/BUSINESS/PROFESSIONAL BUILDING, ALREADY APPROVED 4COP LIQUOR LICENSE, BAKERY, BAR, RESTAURANT. THIS FANTASTIC BUILDING IS ONLY 35 MILES FROM DOWNTOWN, 30 MINUTE4S FROM MIAMI INTERNATIONAL AIRPORT, CITY OF HOMESTEAD IS A GROWING CITY REVERED FOR ITS LAIDBACK ATHOMESPHERE AND SMALL TOWN CHARM, THERE ARE ALREADY MAJOR RETAILERS AND MANY MORE ARE COMING, MAKING THIS COMMERCIAL BUSINESS BUILDING THE PERFEC STOP FOR LOCALS AND TOURISTS TRAVELING TO THE KEYS. BUILDING FOR SALE $1,990,000.00 As Is.
This listing is courtesy of Avanti Way Realty.
More detailed information, including prior sales, lot and building square footage per the county, zoning, traffic maps, nearby businesses, and more related to the Miami-Dade county property folio associated with this commercial property listing, which in most cases would be for the listed property, is displayed below. This is not provided by the listing broker or agent, but is information obtained independently from the county for the folio number 1079180060100 entered for this listing by the listing broker / listing agent. Importantly, always verify information. This county information is not updated regularly. Thus, some of the information may have changed since it was obtained. Information herein is provided on a best efforts basis only. Do not rely on it to make an investment decision.
Miami-Dade County Information for Folio 10-9180-006-0100 (1079180060100)*
Links to Miami-Dade Lot Outline, Aerial Views, Tax Records

Property Location*
Address: 131 N Krome Ave
City: Homestead
State: Florida
Zip Code: 33030-6016 (Listings)
County: Miami-Dade (Listings)
-
Building Size - English*
Living Square Feet: 4,640
Actual Square Feet: 4,640
Adjusted Square Feet: 4,640
-
Lot Size - English*
Lot Size (sf): 5,404
Lot Size (acres): 0.12
-
Building Size - Metric*
Living Square Meters: 431.07
Actual Square Meters: 431.07
Adjusted Sq M: 431.07
-
Lot Size - Metric*
Lot Size (sq m): 502
Lot Size (ha): 0.05
-
Zoning & Land Use*
Land Use: 1111 - Store : Retail Outlet
Zoning: 6300 - Commercial - Restricted
Municipal Zoning: B-1 (Homestead)
All Listed | All Properties
-
Prior Sale*
Type: Trustees in bankruptcy, executors or guardians
Qual: U
Date: 01/31/2019
Amount: $470,000
-
Prior Sale #2* (Second to Last)
Type: Qual by exam of deed
Qual: U
Date: 09/01/1994
Amount: $0
-
Prior Sale #3* (3rd to Last)
Type: Qual by exam of deed
Qual: Q
Date: 06/01/1993
Amount: $120,000
-
Taxable Values*
Tax Year: 2022
Land: $162,120
Building: $227,238
Total: $389,358
Assessed: $218,611
County Taxable: $218,611
City Taxable: $218,611
Mill Code: 1000
-
Ownership*
Owner 1: Jks Krome Llc
Mailing Address: 633 N Krome Ave
Mailing City: Homestead
Mailing State: Fl
Mailing Zip: 33030
Mailing Country: USA
-
Building Information*
Stories: 1
Year Built: 1946
Effective Year Built: 1956
Extra Features 1: Cent A/c - Comm (aprox 300 Sqft/ton)
Extra Features 2: Paving - Asphalt
-
Legal Description*
Legal Description Concatenated: 18 57 39 COMMERCE ADDN PB 2-97 LOT 18 & S15.03FT OF LOT 19 BLK 1 LOT SIZE 40.030 X 135

*This Miami-Dade county folio information was recently obtained for the folio number entered on this listing by the listing broker, which usually is correct, but not always. This information is not represented as or warranted to be accurate or current. Verify this and all information about this property independently. Do not rely on it to make an investment decision.
Commercial Sale
131 N Krome Ave, Homestead, Florida 33030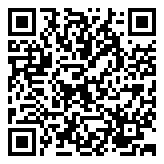 Property Type :
Commercial Sale
Property Sub Type :
Restaurant/entertainment
Built up area :
5,600 Sqft
Type of Business :
Retail Space, Restaurant/bar