Unique opportunity to acquire the ground floor commercial spaces, the parking garage, the office floors, the Clinique La Prairie ("CLP") spa floor, the advertising walls, and telecommunications room located on the roof at Ten Museum Park, Miami's newest and most exciting mixed use building in Downtown Miami. However, the 200 residential units ("Residential lot") are not part of this offering.\r\nThe new Museum Park Miami formerly known as Bicentennial Park, is located directly across the street from Ten Museum Park. Museum Park is set to house the Science Center of the Americas and the Miami Art Museum with architecturally significant structures and green space of landscape and lawns.
This listing is courtesy of Chariff Realty Group.
More detailed information, including prior sales, lot and building square footage per the county, zoning, traffic maps, nearby businesses, and more related to the Miami-Dade county property folio associated with this commercial property listing, which in most cases would be for the listed property, is displayed below. This is not provided by the listing broker or agent, but is information obtained independently from the county for the folio number 0101020001010 entered for this listing by the listing broker / listing agent. Importantly, always verify information. This county information is not updated regularly. Thus, some of the information may have changed since it was obtained. Information herein is provided on a best efforts basis only. Do not rely on it to make an investment decision.
Miami-Dade County Information for Folio 01-1020-000-1010 (0101020001010)*
Links to Miami-Dade Lot Outline, Aerial Views, Tax Records

Property Location*
Address: 1040 Biscayne Blvd
City: Miami
State: Florida
Zip Code: 33132-0000 (Listings)
County: Miami-Dade (Listings)
-
Building Size - English*
Living Square Feet: 38,700
Actual Square Feet: 38,700
Adjusted Square Feet: 38,700
-
Lot Size - English*
Lot Size (sf): 38,700
Lot Size (acres): 0.89
-
Building Size - Metric*
Living Square Meters: 3,595.35
Actual Square Meters: 3,595.35
Adjusted Sq M: 3,595.35
-
Lot Size - Metric*
Lot Size (sq m): 3,595
Lot Size (ha): 0.36
-
Zoning & Land Use*
Land Use: 1117 - Store : Commercial - Total Value
Zoning: 6401 - Commercial
Municipal Zoning: T6-80 O (Miami)
All Listed | All Properties
-
Prior Sale*
Type: Sales type info not available
Qual: Q
Date: 06/14/2007
Amount: $1,000,000
-
Taxable Values*
Tax Year: 2022
Land: $0
Building: $0
Total: $7,760,000
Assessed: $6,288,920
County Taxable: $6,288,920
City Taxable: $6,288,920
Mill Code: 0101
-
Ownership*
Owner 1: 1040 Biscayne Commercial Llc
Mailing Address: 1040 Biscayne Blvd #900
Mailing City: Miami
Mailing State: Fl
Mailing Zip: 33132
Mailing Country: USA
-
Building Information*
Stories: 0
Year Built: 2007
Effective Year Built: 2007
-
Legal Description*
Legal Description Concatenated: MIAMI NORTH PB B-41 LOTS 2 & 3 & N25FT OF LOT 1 & N125FT OF LOTS 4 & 5 LESS PORT DESC IN CONDO DECL OR 25712-1549 NAU 01 3231 062 K/A TEN MUSEUM PARK RESIDENTIAL CONDO

*This Miami-Dade county folio information was recently obtained for the folio number entered on this listing by the listing broker, which usually is correct, but not always. This information is not represented as or warranted to be accurate or current. Verify this and all information about this property independently. Do not rely on it to make an investment decision.
Commercial Sale
1040 Biscayne Blvd, Miami, Florida 33132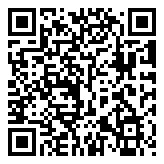 Property Type :
Commercial Sale
Property Sub Type :
Office
Built up area :
40,301 Sqft
Type of Business :
Office Space, Other Type