:
Smoke Detector(s) , Motion Detector , Security System
If coming on the turnpike south to homestead get off at exit 2 and take a left at the traffic light . head west on Campbell turn right on krome Ave, take a right at the light . property sits on the left . You have reached " The Little House ".
:
Insulated , Composition Shingle
:
Furniture , Building & Land , Fixtures
:
All Cash , Conventional/refinance
This office is used as a Doctors Office Currently . The property is located in the heart of Homestead . The property is fully remodeled . The property includes and not to exclude the office furniture . The property has the capacity to park between 8 to 10 cars . Property offers much more than the parking but also the possibility to expand upward up to a second floor . The \" Little House as the owners refer to it , accommodates about 20 clients at a time . The reception area is very accommodating and facilitates a easy flow for clients to depart with there appointment . Excellent and prosperous area to start your business .
This listing is courtesy of A Simple Real Estate Co..
More detailed information, including prior sales, lot and building square footage per the county, zoning, traffic maps, nearby businesses, and more related to the Miami-Dade county property folio associated with this commercial property listing, which in most cases would be for the listed property, is displayed below. This is not provided by the listing broker or agent, but is information obtained independently from the county for the folio number 1078120030070 entered for this listing by the listing broker / listing agent. Importantly, always verify information. This county information is not updated regularly. Thus, some of the information may have changed since it was obtained. Information herein is provided on a best efforts basis only. Do not rely on it to make an investment decision.
Miami-Dade County Information for Folio 10-8120-003-0070 (1078120030070)*
Links to Miami-Dade Lot Outline, Aerial Views, Tax Records

Property Location*
Address: 922 N Krome Ave
City: Homestead
State: Florida
Zip Code: 33030-4409 (Listings)
County: Miami-Dade (Listings)
-
Building Size - English*
Living Square Feet: 1,747
Actual Square Feet: 1,747
Adjusted Square Feet: 1,747
-
Lot Size - English*
Lot Size (sf): 7,500
Lot Size (acres): 0.17
-
Building Size - Metric*
Living Square Meters: 162.30
Actual Square Meters: 162.30
Adjusted Sq M: 162.30
-
Lot Size - Metric*
Lot Size (sq m): 697
Lot Size (ha): 0.07
-
Zoning & Land Use*
Land Use: 1913 - Professional Service Bldg : Office Building
Zoning: 6300 - Commercial - Restricted
Municipal Zoning: B-1 (Homestead)
All Listed | All Properties
-
Prior Sale*
Type: Qual by exam of deed
Qual: Q
Date: 03/29/2016
Amount: $322,500
-
Prior Sale #2* (Second to Last)
Type: Sales type info not available
Qual: Q
Date: 09/01/2004
Amount: $210,000
-
Prior Sale #3* (3rd to Last)
Type: Sales type info not available
Qual: Q
Date: 03/01/1998
Amount: $132,500
-
Taxable Values*
Tax Year: 2022
Land: $225,000
Building: $100,000
Total: $325,000
Assessed: $319,000
County Taxable: $319,000
City Taxable: $319,000
Mill Code: 1000
-
Ownership*
Owner 1: Gck Health Group Llc
Mailing Address: 1200 Leeward Way
Mailing City: Weston
Mailing State: Fl
Mailing Zip: 33327
Mailing Country: USA
-
Building Information*
Stories: 1
Units: 1
Year Built: 1948
Effective Year Built: 1968
Extra Features 1: Central A/c (aprox 400 Sqft/ton)
Extra Features 2: Patio - Brick, Tile, Flagstone
-
Legal Description*
Legal Description Concatenated: ROYAL PALM ADD PB 2-67 LOT 7 BLK 1 LOT SIZE 50.000 X 150 OR 18042-3447 0398 1 COC 22698-1247 09 2004 1

*This Miami-Dade county folio information was recently obtained for the folio number entered on this listing by the listing broker, which usually is correct, but not always. This information is not represented as or warranted to be accurate or current. Verify this and all information about this property independently. Do not rely on it to make an investment decision.
Commercial Sale
922 N Krome Ave, Homestead, Florida 33030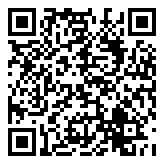 Property Type :
Commercial Sale
Property Sub Type :
Office
Built up area :
1,747 Sqft
Type of Business :
Office Space, Commercial/residential Income