:
Smoke Detector(s) , Other Fire Protection
:
Common , Assigned , Guest
:
Corner Lot , Corner Unit
:
Building & Land , Signs Included
:
Shopping Center , Retail , Free Standing
Triple Net in the heart of Hialeah, Florida. This infill, Miami-Dade location is home to 213,000 people within just three miles of the subject property, which contributes to the submarket's historically low vacancy rates. The subject property sits on the southeast corner of heavily traveled East 4th Avenue and East 38th Street, with convenient access for vehicles travelling from all directions due to a left-turn curb cut. The property consists of five retail bays features several parking spaces in the front and back. Fully rented\r\nDOWNLOAD OM FROM LINK\r\n\r\n• Corner Location with Excellent Visibility and Convenient Access from all Directions\r\n• Ample Parking in both Front and Rear of Property\r\n• Recently finished 40 years recertification
This listing is courtesy of FL Prime LLC.
More detailed information, including prior sales, lot and building square footage per the county, zoning, traffic maps, nearby businesses, and more related to the Miami-Dade county property folio associated with this commercial property listing, which in most cases would be for the listed property, is displayed below. This is not provided by the listing broker or agent, but is information obtained independently from the county for the folio number 0431050051240 entered for this listing by the listing broker / listing agent. Importantly, always verify information. This county information is not updated regularly. Thus, some of the information may have changed since it was obtained. Information herein is provided on a best efforts basis only. Do not rely on it to make an investment decision.
Miami-Dade County Information for Folio 04-1050-005-1240 (0431050051240)*
Links to Miami-Dade Lot Outline, Aerial Views, Tax Records

Property Location*
Address: 3775 E 4 Ave
City: Hialeah
State: Florida
Zip Code: 33013-2701 (Listings)
County: Miami-Dade (Listings)
-
Building Size - English*
Living Square Feet: 2,312
Actual Square Feet: 2,312
Adjusted Square Feet: 2,312
-
Lot Size - English*
Lot Size (sf): 8,189
Lot Size (acres): 0.19
-
Building Size - Metric*
Living Square Meters: 214.79
Actual Square Meters: 214.79
Adjusted Sq M: 214.79
-
Lot Size - Metric*
Lot Size (sq m): 761
Lot Size (ha): 0.08
-
Zoning & Land Use*
Land Use: 1111 - Store : Retail Outlet
Zoning: 6500 - Commercial - Classified
Municipal Zoning: C-1 (Hialeah)
All Listed | All Properties
-
Prior Sale*
Type: Qual by exam of deed
Qual: Q
Date: 09/13/2021
Amount: $700,000
-
Prior Sale #2* (Second to Last)
Type: Qual by exam of deed
Qual: U
Date: 07/01/2007
Amount: $0
-
Prior Sale #3* (3rd to Last)
Type: Qual by exam of deed
Qual: U
Date: 02/01/1999
Amount: $0
-
Taxable Values*
Tax Year: 2022
Land: $278,426
Building: $271,574
Total: $550,000
Assessed: $550,000
County Taxable: $550,000
City Taxable: $550,000
Mill Code: 0400
-
Ownership*
Owner 1: 3775 Hialeah Center Llc
Mailing Address: 3250 Ne 1 St Avenue 311
Mailing City: Miami
Mailing State: Fl
Mailing Zip: 33137
Mailing Country: USA
-
Building Information*
Stories: 1
Year Built: 1972
Effective Year Built: 1972
Extra Features 1: Cent A/c - Comm (aprox 300 Sqft/ton)
Extra Features 2: Paving - Asphalt
-
Legal Description*
Legal Description Concatenated: 5 53 41 .16 AC PB 31-29 HIALEAH 14TH ADD REV PL OF REV PL TRACT 17-F LESS S50FT LOT SIZE 76.530 X 106 OR 18503-3663 0299 5 COC 25806-3058 07 2007 4

*This Miami-Dade county folio information was recently obtained for the folio number entered on this listing by the listing broker, which usually is correct, but not always. This information is not represented as or warranted to be accurate or current. Verify this and all information about this property independently. Do not rely on it to make an investment decision.
Commercial Sale
3775 E 4th Ave, Hialeah, Florida 33013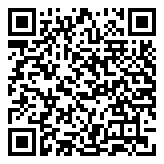 Property Type :
Commercial Sale
Property Sub Type :
Retail
Built up area :
2,312 Sqft
Type of Business :
Shopping Center, Strip Store