For Sale, Free Standing Warehouse/Flex Building is located in Little River\'s most desirable corridor. \r\n\r\nThe property has been substantially improved with brand new HVAC that powers the entire building, impact-resistant windows, gated parking, and tasteful finishes. \r\n\r\nHalf of the building is currently occupied on a short-term lease, and the remaining half is vacant, making it ideal for investment purposes or end-user accommodations. \r\n\r\nThe property is in an ideal location, steps away from Iron Side, Magic City, and a short drive from Midtown, the Design District, Midtown, and Wynwood. \r\nCall us to schedule a showing or inquire about additional information.
This listing is courtesy of Gridline Properties.
More detailed information, including prior sales, lot and building square footage per the county, zoning, traffic maps, nearby businesses, and more related to the Miami-Dade county property folio associated with this commercial property listing, which in most cases would be for the listed property, is displayed below. This is not provided by the listing broker or agent, but is information obtained independently from the county for the folio number 0132180240080 entered for this listing by the listing broker / listing agent. Importantly, always verify information. This county information is not updated regularly. Thus, some of the information may have changed since it was obtained. Information herein is provided on a best efforts basis only. Do not rely on it to make an investment decision.
Miami-Dade County Information for Folio 01-2180-024-0080 (0132180240080)*
Links to Miami-Dade Lot Outline, Aerial Views, Tax Records

Property Location*
Address: 6400 NE 4 Ct
City: Miami
State: Florida
Zip Code: 33138-6110 (Listings)
County: Miami-Dade (Listings)
-
Building Size - English*
Living Square Feet: 11,004
Actual Square Feet: 12,379
Adjusted Square Feet: 12,379
-
Lot Size - English*
Lot Size (sf): 17,600
Lot Size (acres): 0.40
-
Building Size - Metric*
Living Square Meters: 1,022.30
Actual Square Meters: 1,150.05
Adjusted Sq M: 1,150.05
-
Lot Size - Metric*
Lot Size (sq m): 1,635
Lot Size (ha): 0.16
-
Zoning & Land Use*
Land Use: 4837 - Warehouse Terminal Or Stg : Warehouse Or Storage
Zoning: 7000 - Industrial - General
Municipal Zoning: D1 (Miami)
All Listed | All Properties
-
Prior Sale*
Type: Corrective, tax or QCD; min consideration
Qual: U
Date: 02/26/2010
Amount: $100
-
Prior Sale #2* (Second to Last)
Type: Qual on DOS, but significant phy change since
Qual: U
Date: 10/01/2004
Amount: $1,500,000
-
Prior Sale #3* (3rd to Last)
Type: Qual on DOS, but significant phy change since
Qual: Q
Date: 03/01/2000
Amount: $217,500
-
Taxable Values*
Tax Year: 2022
Land: $792,000
Building: $747,000
Total: $1,539,000
Assessed: $1,233,086
County Taxable: $1,233,086
City Taxable: $1,233,086
Mill Code: 0100
-
Ownership*
Owner 1: Park Place Development Llc
Mailing Address: Po Box 398990
Mailing City: Miami Beach
Mailing State: Fl
Mailing Zip: 33239-8990
-
Building Information*
Stories: 1
Year Built: 1963
Effective Year Built: 1963
Extra Features 1: Interior Office - Average Quality
Extra Features 2: Cent A/c - Comm (aprox 300 Sqft/ton)
Extra Features 3: Height Factor - Wall Area Above 16 Ft
-
Legal Description*
Legal Description Concatenated: 18 53 42 NORTH GATE PB 8-88 LOTS 8-9-10 & S10FT OF LOT 7 BLK 1 LOT SIZE 17600 SQUARE FEET OR 19053-0362 0300 1

*This Miami-Dade county folio information was recently obtained for the folio number entered on this listing by the listing broker, which usually is correct, but not always. This information is not represented as or warranted to be accurate or current. Verify this and all information about this property independently. Do not rely on it to make an investment decision.
Commercial Sale
6400 NE 4th Ct, Miami, Florida 33138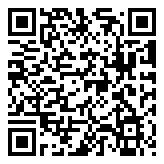 Property Type :
Commercial Sale
Property Sub Type :
Industrial
Built up area :
13,500 Sqft
Type of Business :
Industrial, Warehouse Space