:
Assigned , Loading Spaces
:
City Location , Industrial Park
:
Office , Owner Help Accommodate , Private Restrooms , Separate Office Area , Airport Access , Truck/loading Dock , Separate Warehouse Area
Trexy International Realty, Inc
:
Business Only , Equipment , Furniture/fixtures , Inventory , License
:
Commercial , Office/warehouse Combination , Industrial/manufacturing
BUSINESS ONLY!! Established business for 15+ years. Open 6 days a week servicing locals in the distribution of radiators, fans, coolers, evaporators, dryers, compressors, etc. for all vehicles and trucks. Current inventory $8 million, daily sales range between $35 - $40,000. 28 employees, 5 of those delivering to local businesses. Business currently receives in person and over the phone orders, new owner has a huge potential to grow daily sales even higher with the addition of an online ordering system, shipping and distribution nationally & internationally. Sale includes current inventory, all equipmet, overseas contact for future orders and the current owner availbity to stay on board to guide new owner. If looking to purchase a business for a visa and/or greencard, this might be it.
NOTE: This is a listing for a business. With business listings, real estate can be included, but frequently is not.
This listing is courtesy of Trexy International Realty, Inc.
More detailed information, including prior sales, lot and building square footage per the county, zoning, traffic maps, nearby businesses, and more related to the Miami-Dade county property folio associated with this commercial property listing, which in most cases would be for the listed property, is displayed below. This is not provided by the listing broker or agent, but is information obtained independently from the county for the folio number 3031210001050 entered for this listing by the listing broker / listing agent. Importantly, always verify information. This county information is not updated regularly. Thus, some of the information may have changed since it was obtained. Information herein is provided on a best efforts basis only. Do not rely on it to make an investment decision.
Miami-Dade County Information for Folio 30-1210-000-1050 (3031210001050)*
Links to Miami-Dade Lot Outline, Aerial Views, Tax Records

Property Location*
Address: 4495 NW 37 Ave
City: Unincorporated County
State: Florida
Zip Code: 33142-4227 (Listings)
County: Miami-Dade (Listings)
-
Building Size - English*
Living Square Feet: 57,001
Actual Square Feet: 57,001
Adjusted Square Feet: 55,557
-
Lot Size - English*
Lot Size (sf): 67,080
Lot Size (acres): 1.54
-
Building Size - Metric*
Living Square Meters: 5,295.56
Actual Square Meters: 5,295.56
Adjusted Sq M: 5,161.41
-
Lot Size - Metric*
Lot Size (sq m): 6,232
Lot Size (ha): 0.62
-
Zoning & Land Use*
Land Use: 4837 - Warehouse Terminal Or Stg : Warehouse Or Storage
Zoning: 7100 - Industrial - Light Mfg
Municipal Zoning: IU-1 (Unincorporated Miami-Dade County)
All Listed | All Properties
-
Prior Sale*
Type: Qual on DOS, but significant phy change since
Qual: U
Date: 03/01/1999
Amount: $1,400,000
-
Taxable Values*
Tax Year: 2022
Land: $2,347,800
Building: $2,858,200
Total: $5,206,000
Assessed: $2,906,970
County Taxable: $2,906,970
City Taxable: $0
Mill Code: 3000
-
Ownership*
Owner 1: Sag Realty Llc
Mailing Address: 13105 Nw 42 Ave
Mailing City: Opa Locka
Mailing State: Fl
Mailing Zip: 33054-4435
-
Building Information*
Stories: 2
Year Built: 1967
Effective Year Built: 1967
Extra Features 1: Interior Office - Average Quality
Extra Features 2: Sprinkler System/auto - Wet
Extra Features 3: Paving - Asphalt
-
Legal Description*
Legal Description Concatenated: 21 53 41 1.54 AC M/L BEG ON W/L & 149.53FTN OF SW COR OF SW1/4 OF NW1/4 OF NW1/4 OF SW1/4 TH E57.58FT TH BY CURVE TO RT ARC DIST 234.53FT TH SE55.51FT N264.70FT W333.77FT

*This Miami-Dade county folio information was recently obtained for the folio number entered on this listing by the listing broker, which usually is correct, but not always. This information is not represented as or warranted to be accurate or current. Verify this and all information about this property independently. Do not rely on it to make an investment decision.
Business Opportunity
4495 NW 37 Avenue, Miami, Florida 33142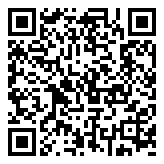 Property Type :
Business Opportunity
Type of Business :
Personal/consumer Service, Automotive, Wholesale