Located in the heart of Downtown Miami, One Flagler is a office condo building with a sleek modern look, designed by Morris Lapidus renowned Architect of Miami. This 2,114 sqft office space is fully remodeled, comprised of 4 private offices with windows, open workspace area, conference room, break room/kitchen area, a conference room, and is equipped with a front desk reception area. Guests will be greeted by security check in. Renovated lobby and up to date elevators. On site Valet parking only. Perfectly located in the heart of Downtown-Flagler St & NE 1st Ave.. A hub of activity for business, retail, and entertainment where all comes together. Easy access to international ports of entry as Miami Airport and Port of Miami. Property is tenant occupied until May 14, 2023
This listing is courtesy of Compass Florida, LLC.
More detailed information, including prior sales, lot and building square footage per the county, zoning, traffic maps, nearby businesses, and more related to the Miami-Dade county property folio associated with this commercial property listing, which in most cases would be for the listed property, is displayed below. This is not provided by the listing broker or agent, but is information obtained independently from the county for the folio number 0141370741720 entered for this listing by the listing broker / listing agent. Importantly, always verify information. This county information is not updated regularly. Thus, some of the information may have changed since it was obtained. Information herein is provided on a best efforts basis only. Do not rely on it to make an investment decision.
Miami-Dade County Information for Folio 01-1370-074-1720 (0141370741720)*
Links to Miami-Dade Lot Outline, Aerial Views, Tax Records

Property Location*
Address: 14 NE 1 Ave 1100 O
City: Miami
State: Florida
Zip Code: 33132-2425 (Listings)
County: Miami-Dade (Listings)
-
Building Size - English*
Living Square Feet: 642
Actual Square Feet: 642
Adjusted Square Feet: 642
-
Lot Size - English*
Lot Size (sf): 0
Lot Size (acres): 0.00
-
Building Size - Metric*
Living Square Meters: 59.64
Actual Square Meters: 59.64
Adjusted Sq M: 59.64
-
Lot Size - Metric*
Lot Size (sq m): 0
Lot Size (ha): 0.00
-
Zoning & Land Use*
Land Use: 1818 - Office Building - Multistory : Condominium - Commercial
Zoning: 6401 - Commercial
Municipal Zoning: T6-80 O (Miami)
All Listed | All Properties
-
Prior Sale*
Type: Qual on DOS, multi-parcel sale
Qual: Q
Date: 05/18/2016
Amount: $566,400
-
Taxable Values*
Tax Year: 2022
Land: $0
Building: $0
Total: $192,600
Assessed: $174,784
County Taxable: $174,784
City Taxable: $174,784
Mill Code: 0101
-
Ownership*
Owner 1: Sone Flagler Llc
Mailing Address: 333 Ne 24 St 309
Mailing City: Miami
Mailing State: Fl
Mailing Zip: 33137
Mailing Country: USA
-
Building Information*
Stories: 0
Units: 1
Year Built: 1952
Effective Year Built: 2015
-
Legal Description*
Legal Description Concatenated: ONE FLAGLER CONDO UNIT 1100 O UNDIV 0.4640 % INT IN COMMON ELEMENTS OFF REC 29770-0303

*This Miami-Dade county folio information was recently obtained for the folio number entered on this listing by the listing broker, which usually is correct, but not always. This information is not represented as or warranted to be accurate or current. Verify this and all information about this property independently. Do not rely on it to make an investment decision.
Commercial Sale
14 NE 1st Ave # Q, Miami, Florida 33132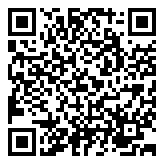 Property Type :
Commercial Sale
Built up area :
2,114 Sqft
Type of Business :
Condominium, Office Space