The Signature "El Gato Corner", is a building on a hard corner fronting the main commercial corridor of historic SW 8th St (Calle Ocho).\r\nPositioned between Brickell & Little Havana, this represents a unique opportunity to acquire one of the most prominent corner sites in Little Havana.\r\nThe building is fully leased to 4 tenants including a Liquor Store, Barber Shop, Church, & Discount Store. An investor can bring rents up to market rents and/or reposition the tenancy & the site has significant redevelopment upside with the ability to add up to 24 residential units or 48 hotel keys with high-performing ground floor retail.\r\nCurrent market rents are averaging $32/SF (NNN) in the immediate surrounding area & rents jump to upwards of $80-100 PSF the closer you are to Brickell Avenue.
This listing is courtesy of APEX Capital Realty LLC.
More detailed information, including prior sales, lot and building square footage per the county, zoning, traffic maps, nearby businesses, and more related to the Miami-Dade county property folio associated with this commercial property listing, which in most cases would be for the listed property, is displayed below. This is not provided by the listing broker or agent, but is information obtained independently from the county for the folio number 0102060001100 entered for this listing by the listing broker / listing agent. Importantly, always verify information. This county information is not updated regularly. Thus, some of the information may have changed since it was obtained. Information herein is provided on a best efforts basis only. Do not rely on it to make an investment decision.
Miami-Dade County Information for Folio 01-2060-000-1100 (0102060001100)*
Links to Miami-Dade Lot Outline, Aerial Views, Tax Records

Property Location*
Address: 476 SW 8 St
City: Miami
State: Florida
Zip Code: 33130-2814 (Listings)
County: Miami-Dade (Listings)
-
Building Size - English*
Living Square Feet: 7,750
Actual Square Feet: 7,750
Adjusted Square Feet: 7,750
-
Lot Size - English*
Lot Size (sf): 7,000
Lot Size (acres): 0.16
-
Building Size - Metric*
Living Square Meters: 720.00
Actual Square Meters: 720.00
Adjusted Sq M: 720.00
-
Lot Size - Metric*
Lot Size (sq m): 650
Lot Size (ha): 0.07
-
Zoning & Land Use*
Land Use: 1111 - Store : Retail Outlet
Zoning: 6100 - Commercial - Neighborhood
Municipal Zoning: T6-8 O (Miami)
All Listed | All Properties
-
Prior Sale*
Type: Sales type info not available
Qual: Q
Date: 01/01/1996
Amount: $295,000
-
Prior Sale #2* (Second to Last)
Type: Qual by exam of deed
Qual: U
Date: 10/01/1990
Amount: $0
-
Prior Sale #3* (3rd to Last)
Type: Qual by exam of deed
Qual: Q
Date: 10/01/1985
Amount: $332,000
-
Taxable Values*
Tax Year: 2022
Land: $945,000
Building: $351,739
Total: $1,296,739
Assessed: $1,181,029
County Taxable: $1,181,029
City Taxable: $1,181,029
Mill Code: 0100
-
Ownership*
Owner 1: Enterprises Telonfa Of Miami Inc
Owner 2: C/o Cristina Fandino
Mailing Address: 101 Crandon Blvd #177
Mailing City: Key Biscayne
Mailing State: Fl
Mailing Zip: 33149-1545
-
Building Information*
Stories: 2
Year Built: 1940
Effective Year Built: 1945
Extra Features 1: Cent A/c - Comm (aprox 300 Sqft/ton)
-
Legal Description*
Legal Description Concatenated: CITY OF MIAMI SOUTH PB B-41 LOT 10 LESS ST BLK 60 LOT SIZE 50.000 X 140 OR 17057-2904 0196 1

*This Miami-Dade county folio information was recently obtained for the folio number entered on this listing by the listing broker, which usually is correct, but not always. This information is not represented as or warranted to be accurate or current. Verify this and all information about this property independently. Do not rely on it to make an investment decision.
Commercial Sale
476 SW 8th St, Miami, Florida 33130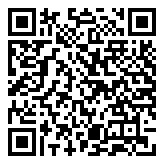 Property Type :
Commercial Sale
Built up area :
7,765 Sqft
Type of Business :
Retail Space