:
City Location , 1-2.5 Acres
:
Sewer Connected , Electricity Connected , Electricity Available , Sewer Available
The sky is the limit for innovative development of 29 Edgewater. This listing offers a rare assemblage of 12 folios of land comprising 1.4± contiguous acres in the heart of Edgewater, east of Biscayne Blvd. Permitted uses of the properties include, but are not limited to, condominium tower(s), rental tower(s), live-work programs, hotel tower(s), office tower(s) or a combination of uses through a mixed-use development program. T6-36A-L zoning permits this land assemblage to be developed with over 860,000 sqft of building area and up to 36 stories in height as a matter of right or over 1.1 million sqft and up to 60 stories through the City of Miami public benefit program. Construction of a vertical development program will be framed by the vast views of Biscayne Bay and the Miami skyline.
This listing is courtesy of RE/MAX 360 Real Estate.
More detailed information, including prior sales, lot and building square footage per the county, zoning, traffic maps, nearby businesses, and more related to the Miami-Dade county property folio associated with this commercial property listing, which in most cases would be for the listed property, is displayed below. This is not provided by the listing broker or agent, but is information obtained independently from the county for the folio number 0132300130850 entered for this listing by the listing broker / listing agent. Importantly, always verify information. This county information is not updated regularly. Thus, some of the information may have changed since it was obtained. Information herein is provided on a best efforts basis only. Do not rely on it to make an investment decision.
Miami-Dade County Information for Folio 01-2300-013-0850 (0132300130850)*
Links to Miami-Dade Lot Outline, Aerial Views, Tax Records

Property Location*
Address: 401 NE 29 St
City: Miami
State: Florida
Zip Code: 33137-4648 (Listings)
County: Miami-Dade (Listings)
-
Building Size - English*
Living Square Feet: 0
Actual Square Feet: 0
Adjusted Square Feet: 0
-
Lot Size - English*
Lot Size (sf): 5,000
Lot Size (acres): 0.11
-
Building Size - Metric*
Living Square Meters: 0.00
Actual Square Meters: 0.00
Adjusted Sq M: 0.00
-
Lot Size - Metric*
Lot Size (sq m): 465
Lot Size (ha): 0.05
-
Zoning & Land Use*
Land Use: 1081 - Vacant Land - Commercial : Vacant Land
Zoning: 4604 - Multi-family - 36 Story &
Municipal Zoning: T6-36a L (Miami)
All Listed | All Properties
-
Prior Sale*
Type: Qual on DOS, multi-parcel sale
Qual: Q
Date: 05/20/2019
Amount: $13,547,700
-
Prior Sale #2* (Second to Last)
Type: Qual on DOS, multi-parcel sale
Qual: Q
Date: 08/28/2014
Amount: $2,050,000
-
Prior Sale #3* (3rd to Last)
Type: Qual on DOS, multi-parcel sale
Qual: Q
Date: 05/01/1998
Amount: $160,000
-
Taxable Values*
Tax Year: 2022
Land: $1,500,000
Building: $0
Total: $1,500,000
Assessed: $990,000
County Taxable: $990,000
City Taxable: $990,000
Mill Code: 0100
-
Ownership*
Owner 1: Edgewater 29 Llc
Mailing Address: 251 Little Falls Dr
Mailing City: Wilmington
Mailing State: De
Mailing Zip: 19808
Mailing Country: USA
-
Building Information*
Stories: 0
Year Built: 0
Effective Year Built: 0
-
Legal Description*
Legal Description Concatenated: BROADMOOR PB 2-37 W50FT OF LOTS 6 & 7 BLK 9 LOT SIZE 50.000 X 100 OR 18101-2979 0598 1 COC 21893-3481 11 2003 4

*This Miami-Dade county folio information was recently obtained for the folio number entered on this listing by the listing broker, which usually is correct, but not always. This information is not represented as or warranted to be accurate or current. Verify this and all information about this property independently. Do not rely on it to make an investment decision.
Commercial Land
401 NE 29th St, Miami, Florida 33137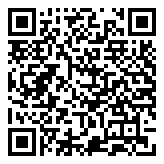 Property Type :
Commercial Land