:
Less Than 1 Acre , City Location , Corner Lot
:
Other Utilities Available , Electricity Available , Sewer Available , Water Available
See attachments and schedule meeting with listing agent to review details.
Site Plan Approved mixed-use 45-unit life-style dev for short-or long-term rentals & 4,330 SF of retail. Seller may submit the by-right plan change to increase to 50 units or 75 units & liquor-license, if negotiated. 20,000 SF of residential at $5/SF is $1.2 mm in gross rents based on yearly rentals. At $40/SF NNN, the retail generates $173,000 in NOI. Project valued at $21 mm when leased up. Hot Little Havana Dev on SW 1st & 9th Ave, near Downtown & Calle Ocho. Central to Brickell, Gables, Grove & Hospital District/Wynwood. Purchase Options: Close now w/ the Site Plan & 100% parking reduction approved for the 45-units + retail as-is; OR Close post permit approval & w/ proof of submission for plan change to 50 or 75 units; then Seller may complete the administrative change post-closing.
This listing is courtesy of Douglas Elliman.
More detailed information, including prior sales, lot and building square footage per the county, zoning, traffic maps, nearby businesses, and more related to the Miami-Dade county property folio associated with this commercial property listing, which in most cases would be for the listed property, is displayed below. This is not provided by the listing broker or agent, but is information obtained independently from the county for the folio number 0141380032960 entered for this listing by the listing broker / listing agent. Importantly, always verify information. This county information is not updated regularly. Thus, some of the information may have changed since it was obtained. Information herein is provided on a best efforts basis only. Do not rely on it to make an investment decision.
Miami-Dade County Information for Folio 01-1380-003-2960 (0141380032960)*
Links to Miami-Dade Lot Outline, Aerial Views, Tax Records

Property Location*
Address: 861 SW 1 St
City: Miami
State: Florida
Zip Code: 33130-1207 (Listings)
County: Miami-Dade (Listings)
-
Building Size - English*
Living Square Feet: 1,999
Actual Square Feet: 2,089
Adjusted Square Feet: 1,755
-
Lot Size - English*
Lot Size (sf): 7,000
Lot Size (acres): 0.16
-
Building Size - Metric*
Living Square Meters: 185.71
Actual Square Meters: 194.07
Adjusted Sq M: 163.04
-
Lot Size - Metric*
Lot Size (sq m): 650
Lot Size (ha): 0.07
-
Zoning & Land Use*
Land Use: 0101 - Residential - Single Family : 1 Unit
Zoning: 6110 - Comm/residential-design D
Municipal Zoning: T6-12 O (Miami)
All Listed | All Properties
-
Prior Sale*
Type: Qual on DOS, multi-parcel sale
Qual: Q
Date: 05/27/2022
Amount: $2,500,000
-
Prior Sale #2* (Second to Last)
Type: Qual on DOS, multi-parcel sale
Qual: Q
Date: 09/10/2019
Amount: $1,575,000
-
Prior Sale #3* (3rd to Last)
Type: Qual on DOS, multi-parcel sale
Qual: U
Date: 12/21/2017
Amount: $100
-
Taxable Values*
Tax Year: 2022
Land: $595,000
Building: $12,922
Total: $607,922
Assessed: $589,756
County Taxable: $589,756
City Taxable: $589,756
Mill Code: 0100
-
Ownership*
Owner 1: Staghorn Development Atlantic Llc
Mailing Address: 6801 Lake Worth Rd 100e
Mailing City: Greenacres
Mailing State: Fl
Mailing Zip: 33467
Mailing Country: USA
-
Building Information*
Stories: 2
Units: 1
Year Built: 1924
Effective Year Built: 1954
Extra Features 1: Aluminum Modular Fence
-
Legal Description*
Legal Description Concatenated: BRICKELLS RIVERVIEW PB 5-43 LOT 13 LESS S10FT FOR ST BLK 2 LOT SIZE 50.000 X 140 OR 18640-4694 0399 4

*This Miami-Dade county folio information was recently obtained for the folio number entered on this listing by the listing broker, which usually is correct, but not always. This information is not represented as or warranted to be accurate or current. Verify this and all information about this property independently. Do not rely on it to make an investment decision.
Commercial Land
861 SW 1st St, Miami, Florida 33130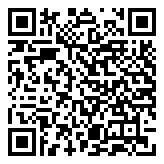 Property Type :
Commercial Land
Property Sub Type :
Commercial