:
Smoke Detector(s) , Fire Sprinkler System , Security System
:
City Location , Central Business District , Shopping Center
:
Elevator , Lobby , Reception Area , Restaurant , Airport Access , Balconies , Coffee Shop
One Sotheby's International Realty
:
All Cash , Conventional/refinance
Unique investment or owner-user opportunity to acquire an office condo in the class A Latitude One building located in the heart of the Brickell Business District. Created with business productivity and efficiency in mind, the contemporarily designed office space showcases an open floor plan, two well-proportioned executive offices, loft like working space, floor-to-ceiling windows and expansive outdoor space. Located adjacent to the two executive offices, the spacious terrace is a unique added bonus, available only to the 11th floor of Latitude One and the perfect place to indulge in the captivating views of the Brickell City Center, the Brickell city Skyline, and Saks Fifth Avenue.
This listing is courtesy of One Sotheby\'s International Realty.
More detailed information, including prior sales, lot and building square footage per the county, zoning, traffic maps, nearby businesses, and more related to the Miami-Dade county property folio associated with this commercial property listing, which in most cases would be for the listed property, is displayed below. This is not provided by the listing broker or agent, but is information obtained independently from the county for the folio number 0141381270060 entered for this listing by the listing broker / listing agent. Importantly, always verify information. This county information is not updated regularly. Thus, some of the information may have changed since it was obtained. Information herein is provided on a best efforts basis only. Do not rely on it to make an investment decision.
Miami-Dade County Information for Folio 01-1381-127-0060 (0141381270060)*
Links to Miami-Dade Lot Outline, Aerial Views, Tax Records

Property Location*
Address: 175 SW 7 St 1105
City: Miami
State: Florida
Zip Code: 33130-2992 (Listings)
County: Miami-Dade (Listings)
-
Building Size - English*
Living Square Feet: 1,093
Actual Square Feet: 1,093
Adjusted Square Feet: 1,093
-
Lot Size - English*
Lot Size (sf): 0
Lot Size (acres): 0.00
-
Building Size - Metric*
Living Square Meters: 101.54
Actual Square Meters: 101.54
Adjusted Sq M: 101.54
-
Lot Size - Metric*
Lot Size (sq m): 0
Lot Size (ha): 0.00
-
Zoning & Land Use*
Land Use: 1818 - Office Building - Multistory : Condominium - Commercial
Zoning: 6600 - Commercial - Liberal
Municipal Zoning: T6-36b O (Miami)
All Listed | All Properties
-
Prior Sale*
Type: Qual by exam of deed
Qual: Q
Date: 08/24/2018
Amount: $545,000
-
Prior Sale #2* (Second to Last)
Type: Sales type info not available
Qual: Q
Date: 06/01/2008
Amount: $531,580
-
Taxable Values*
Tax Year: 2022
Land: $0
Building: $0
Total: $371,620
Assessed: $342,355
County Taxable: $342,355
City Taxable: $342,355
Mill Code: 0100
-
Ownership*
Owner 1: Pgh Soluciones Llc
Mailing Address: 12325 Sw 130 St
Mailing City: Miami
Mailing State: Fl
Mailing Zip: 33186
Mailing Country: USA
-
Building Information*
Stories: 0
Year Built: 2007
Effective Year Built: 2007
-
Legal Description*
Legal Description Concatenated: LATITUDE ONE WEST BRICKELL OFFICE CONDO UNIT 1105 UNDIV 0.5516% INT IN COMMON ELEMENTS OFF REC 25846-3332

*This Miami-Dade county folio information was recently obtained for the folio number entered on this listing by the listing broker, which usually is correct, but not always. This information is not represented as or warranted to be accurate or current. Verify this and all information about this property independently. Do not rely on it to make an investment decision.
Commercial Sale
175 SW 7th St # 1105, Miami, Florida 33130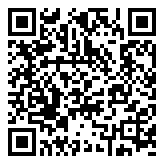 Property Type :
Commercial Sale
Built up area :
23,000 Sqft
Type of Business :
Office Space