:
Other Location , Less Than 1 Acre , City Location , Near Airport
:
Other Utilities Available , Sewer Connected , Water Connected , Other , Electricity Connected , Electricity Available , Cable Available , Sewer Available , Trash Removal , Water Available
:
Public Road , Private Road
MOST DESIRABLE STREET IN THE HEART OF WYNWOOD FOR SALE ZONING T5-L - FOR COMMERCIAL MIX USED. UP TO 5 STORIES, (16 UNITS ALLOWED). ALSO INVESTORS/DEVELOPERS WILL BENEFIT FROM WYNWOOD\'S NRD-1,!! MULTIFAMILY INVESTMENT OPPORTUNITY BUILDING HAS 4 APARTMENTS,( 2/1 EACH), ALL REMODELED AND RENTED. 4 ASSIGNED PARKING SPACE INSIDE THE BUILDING (1 PER APT), NEW OWNER WOULD RECEIVE INCOME WHILE DEVELOPMENT PLANS FOR A NEW PROJECT. CURRENT INCOME $7,000 MONTHLY. GATED. GREAT LOCATION CLOSE TO MOST IMPORTANT HIGHWAYS, 15 MINUTES DRIVE TO THE BEACH, WALKING DISTANCE TO DISIGN DISTRICT, BOUTIQUES, RESTAURANTS, BARS, MINUTES TO DOWNTOWN, BRICKELL AND MIAMI AIRPORT.
This listing is courtesy of Dalton Wade Inc.
More detailed information, including prior sales, lot and building square footage per the county, zoning, traffic maps, nearby businesses, and more related to the Miami-Dade county property folio associated with this commercial property listing, which in most cases would be for the listed property, is displayed below. This is not provided by the listing broker or agent, but is information obtained independently from the county for the folio number 0131250290100 entered for this listing by the listing broker / listing agent. Importantly, always verify information. This county information is not updated regularly. Thus, some of the information may have changed since it was obtained. Information herein is provided on a best efforts basis only. Do not rely on it to make an investment decision.
Miami-Dade County Information for Folio 01-1250-029-0100 (0131250290100)*
Links to Miami-Dade Lot Outline, Aerial Views, Tax Records

Property Location*
Address: 82 NW 27 St
City: Miami
State: Florida
Zip Code: 33127-4450 (Listings)
County: Miami-Dade (Listings)
-
Building Size - English*
Living Square Feet: 2,958
Actual Square Feet: 2,958
Adjusted Square Feet: 2,565
-
Lot Size - English*
Lot Size (sf): 5,256
Lot Size (acres): 0.12
-
Building Size - Metric*
Living Square Meters: 274.81
Actual Square Meters: 274.81
Adjusted Sq M: 238.30
-
Lot Size - Metric*
Lot Size (sq m): 488
Lot Size (ha): 0.05
-
Zoning & Land Use*
Land Use: 0803 - Multifamily 2-9 Units : Multifamily 3 Or More Units
Zoning: 6107 - Residential-medium Retail
Municipal Zoning: T5 L (Miami)
All Listed | All Properties
-
Prior Sale*
Type: Corrective, tax or QCD; min consideration
Qual: U
Date: 01/10/2019
Amount: $100
-
Prior Sale #2* (Second to Last)
Type: Sales type info not available
Qual: Q
Date: 10/01/2001
Amount: $110,000
-
Prior Sale #3* (3rd to Last)
Type: Sales type info not available
Qual: Q
Date: 03/01/1996
Amount: $115,000
-
Taxable Values*
Tax Year: 2022
Land: $1,576,800
Building: $1,000
Total: $1,577,800
Assessed: $373,203
County Taxable: $373,203
City Taxable: $373,203
Mill Code: 0100
-
Ownership*
Owner 1: Adolfo A Corripio Le
Owner 2: Rem Alessandra Corripio
Mailing Address: 5311 Hawkhurst Ave
Mailing City: Southwest Ranches
Mailing State: Fl
Mailing Zip: 33331
Mailing Country: USA
-
Building Information*
Stories: 2
Units: 4
Year Built: 1969
Effective Year Built: 1969
Extra Features 1: Paving - Asphalt
Extra Features 2: Chain-link Fence 4-5 Ft High
-
Legal Description*
Legal Description Concatenated: DONMOORE VILLA AMD PL PB 6-7 LOT 10 BLK 1 LOT SIZE 50.060 X 105 OR 19959-0055 10 2001 1

*This Miami-Dade county folio information was recently obtained for the folio number entered on this listing by the listing broker, which usually is correct, but not always. This information is not represented as or warranted to be accurate or current. Verify this and all information about this property independently. Do not rely on it to make an investment decision.
Commercial Land
82 NW 27th St, Miami, Florida 33127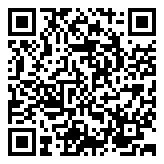 Property Type :
Commercial Land