:
Less Than 1 Acre , Central Business District , Beach Area
:
Other Utilities Available , Other
Rare Opportunity! this is one of the only VACANT LOTS available due to strict regulations on demolition of older structures in the area. This gives any development on the site a major competitive edge as the newest product on the market. Additionally parking regulations were eliminated in 2017 which gives the developer who purchases this site more sellable building area. Incredible location only 2 blocks from Collins, + 3 blocks from Ocean Drive and the beach. With an FLR of 1.25, this 7,000 LAND SF site has 8,750 Buildable Square Feet (BSF), which would allow space for up to 15 units. Site has 50 ft fronting Pennsylvania Ave and another 50 ft of frontage along the back alley way which does allow ingress & egress for residents. Architectural drawings & surveys are available upon request.
This listing is courtesy of Beach City Realty.
More detailed information, including prior sales, lot and building square footage per the county, zoning, traffic maps, nearby businesses, and more related to the Miami-Dade county property folio associated with this commercial property listing, which in most cases would be for the listed property, is displayed below. This is not provided by the listing broker or agent, but is information obtained independently from the county for the folio number 0242030091160 entered for this listing by the listing broker / listing agent. Importantly, always verify information. This county information is not updated regularly. Thus, some of the information may have changed since it was obtained. Information herein is provided on a best efforts basis only. Do not rely on it to make an investment decision.
Miami-Dade County Information for Folio 02-2030-009-1160 (0242030091160)*
Links to Miami-Dade Lot Outline, Aerial Views, Tax Records

Property Location*
Address: 1020 Pennsylvania Ave
City: Miami Beach
State: Florida
Zip Code: 33139-4922 (Listings)
County: Miami-Dade (Listings)
-
Building Size - English*
Living Square Feet: 0
Actual Square Feet: 0
Adjusted Square Feet: 0
-
Lot Size - English*
Lot Size (sf): 7,000
Lot Size (acres): 0.16
-
Building Size - Metric*
Living Square Meters: 0.00
Actual Square Meters: 0.00
Adjusted Sq M: 0.00
-
Lot Size - Metric*
Lot Size (sq m): 650
Lot Size (ha): 0.07
-
Zoning & Land Use*
Land Use: 1081 - Vacant Land - Commercial : Vacant Land
Zoning: 3900 - Multi-family - 38-62 U/a
Municipal Zoning: RM-1 (Miami Beach)
All Listed | All Properties
-
Prior Sale*
Type: Qual by exam of deed
Qual: Q
Date: 09/11/2013
Amount: $1,000,000
-
Prior Sale #2* (Second to Last)
Type: Sales type info not available
Qual: Q
Date: 05/01/2007
Amount: $774,000
-
Prior Sale #3* (3rd to Last)
Type: Sales type info not available
Qual: Q
Date: 07/01/2001
Amount: $475,000
-
Taxable Values*
Tax Year: 2022
Land: $1,610,000
Building: $0
Total: $1,610,000
Assessed: $1,391,382
County Taxable: $1,391,382
City Taxable: $1,391,382
Mill Code: 0200
-
Ownership*
Owner 1: 1020 Pennsylvania Ave Llc
Mailing Address: 11098 Biscayne Blvd #203
Mailing City: Miami
Mailing State: Fl
Mailing Zip: 33161
Mailing Country: USA
-
Building Information*
Stories: 0
Year Built: 0
Effective Year Built: 0
-
Legal Description*
Legal Description Concatenated: OCEAN BEACH ADDN NO 3 PB 2-81 LOT 6 BLK 43 LOT SIZE 50.000 X 140 OR 19794-2603 07 2001 1 COC 25665-2821 05 2007 1

*This Miami-Dade county folio information was recently obtained for the folio number entered on this listing by the listing broker, which usually is correct, but not always. This information is not represented as or warranted to be accurate or current. Verify this and all information about this property independently. Do not rely on it to make an investment decision.
Commercial Land
1020 Pennsylvania Ave, Miami Beach, Florida 33139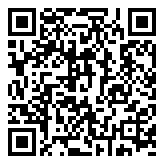 Property Type :
Commercial Land