:
Less Than 1 Acre , City Location , Central Business District , Cleared Land , Inside Location , No Bldg Included , Curb
:
Automobile Traffic , Heavy Traffic , Pedestrian Traffic , Sidewalk , Filled
:
Other Utilities Available , Other , Electricity Connected , Electricity Available , Irrigation Water
:
All Cash , Owner Will Carry , Lease Purchase
:
County Road , Legal Access Road
Location, Location , Location. Just south of West 49 Street/ 103 Street and west of the Palmetto Expressway Great for exterior storage
This listing is courtesy of Sorlan Realty Inc.
More detailed information, including prior sales, lot and building square footage per the county, zoning, traffic maps, nearby businesses, and more related to the Miami-Dade county property folio associated with this commercial property listing, which in most cases would be for the listed property, is displayed below. This is not provided by the listing broker or agent, but is information obtained independently from the county for the folio number 2730030010057 entered for this listing by the listing broker / listing agent. Importantly, always verify information. This county information is not updated regularly. Thus, some of the information may have changed since it was obtained. Information herein is provided on a best efforts basis only. Do not rely on it to make an investment decision.
Miami-Dade County Information for Folio 27-0030-001-0057 (2730030010057)*
Links to Miami-Dade Lot Outline, Aerial Views, Tax Records

Property Location*
Address: 10257 NW 80 Ave
City: Hialeah Gardens
State: Florida
Zip Code: 33016-2251 (Listings)
County: Miami-Dade (Listings)
-
Building Size - English*
Living Square Feet: 0
Actual Square Feet: 0
Adjusted Square Feet: 0
-
Lot Size - English*
Lot Size (sf): 15,345
Lot Size (acres): 0.35
-
Building Size - Metric*
Living Square Meters: 0.00
Actual Square Meters: 0.00
Adjusted Sq M: 0.00
-
Lot Size - Metric*
Lot Size (sq m): 1,426
Lot Size (ha): 0.14
-
Zoning & Land Use*
Land Use: 1081 - Vacant Land - Commercial : Vacant Land
Zoning: 6600 - Commercial - Liberal
Municipal Zoning: B-3 (CM) (Hialeah Gardens)
All Listed | All Properties
-
Prior Sale*
Type: Corrective, tax or QCD; min consideration
Qual: U
Date: 12/22/2016
Amount: $100
-
Prior Sale #2* (Second to Last)
Type: Affiliated parties
Qual: U
Date: 01/29/2016
Amount: $138,200
-
Prior Sale #3* (3rd to Last)
Type: Affiliated parties
Qual: U
Date: 09/02/2008
Amount: $360,000
-
Taxable Values*
Tax Year: 2022
Land: $191,812
Building: $0
Total: $191,812
Assessed: $168,795
County Taxable: $168,795
City Taxable: $168,795
Mill Code: 2700
-
Ownership*
Owner 1: A F Enterprises Of Florida Lllp
Mailing Address: 3487 Derby Lane
Mailing City: Weston
Mailing State: Fl
Mailing Zip: 33331
Mailing Country: USA
-
Building Information*
Stories: 0
Year Built: 0
Effective Year Built: 0
-
Legal Description*
Legal Description Concatenated: 3 53 40 .35 AC M/L FLA FRUIT LAND CO SUB PB 2-17 PORT OF TR 3 &4 DESC BEG 9FTN OF SW COR OF TR 3 TH N 88 DEG E 165FT S 01 DEG E 93FT S 87 DEG W

*This Miami-Dade county folio information was recently obtained for the folio number entered on this listing by the listing broker, which usually is correct, but not always. This information is not represented as or warranted to be accurate or current. Verify this and all information about this property independently. Do not rely on it to make an investment decision.
Commercial Land
10257 NW 80th Avenue, Hialeah Gardens, Florida 33016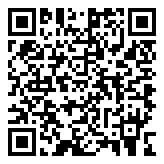 Property Type :
Commercial Land
Property Sub Type :
Commercial