:
Smoke Alarm , Security Fence , Security Gate
:
Common , Assigned , Free Parking
:
Furniture , Building & Land , Fixtures
:
All Cash , Conventional/refinance
ASSEMBLAGE SALE consists of multi property portfolio made up of three folios (260, 254, and 250 NW 36 ST) • INCOME PRODUCING • Retail commercial/multifamily/ and parking lot • Further Assemblage opportunity available with additional 9,750SF from adjacent property • Great opportunity to own in the middle of Wynwood, Design District and Midtown • Property sits east of I-95 • Optimal exposure on NW 36th ST • Ideal for future development. Based on the T6 transect in the NRD-2 the properties are permitted a total Floor Lot Ratio of up to 90,000SF as of right and up to 45,000SF with participation in the Wynwood Norte Public Benefits Program with an additional one story as surplus parking. This property is being offered as land value. Contact directly for more information and financials.
This listing is courtesy of Douglas Elliman.
More detailed information, including prior sales, lot and building square footage per the county, zoning, traffic maps, nearby businesses, and more related to the Miami-Dade county property folio associated with this commercial property listing, which in most cases would be for the listed property, is displayed below. This is not provided by the listing broker or agent, but is information obtained independently from the county for the folio number 0131250400020 entered for this listing by the listing broker / listing agent. Importantly, always verify information. This county information is not updated regularly. Thus, some of the information may have changed since it was obtained. Information herein is provided on a best efforts basis only. Do not rely on it to make an investment decision.
Miami-Dade County Information for Folio 01-1250-040-0020 (0131250400020)*
Links to Miami-Dade Lot Outline, Aerial Views, Tax Records

Property Location*
Address: 260 NW 36 St
City: Miami
State: Florida
Zip Code: 33127-3130 (Listings)
County: Miami-Dade (Listings)
-
Building Size - English*
Living Square Feet: 3,149
Actual Square Feet: 3,149
Adjusted Square Feet: 2,721
-
Lot Size - English*
Lot Size (sf): 5,000
Lot Size (acres): 0.11
-
Building Size - Metric*
Living Square Meters: 292.55
Actual Square Meters: 292.55
Adjusted Sq M: 252.79
-
Lot Size - Metric*
Lot Size (sq m): 465
Lot Size (ha): 0.05
-
Zoning & Land Use*
Land Use: 1111 - Store : Retail Outlet
Zoning: 6101 - Cen-pedestrian Orientatio
Municipal Zoning: T5 O (Miami)
All Listed | All Properties
-
Prior Sale*
Type: Qual by exam of deed
Qual: Q
Date: 01/18/2012
Amount: $385,000
-
Prior Sale #2* (Second to Last)
Type: Corrective, tax or QCD; min consideration
Qual: U
Date: 12/04/2011
Amount: $100
-
Prior Sale #3* (3rd to Last)
Type: Corrective, tax or QCD; min consideration
Qual: U
Date: 12/04/2011
Amount: $100
-
Taxable Values*
Tax Year: 2022
Land: $875,000
Building: $135,305
Total: $1,010,305
Assessed: $722,283
County Taxable: $722,283
City Taxable: $722,283
Mill Code: 0100
-
Ownership*
Owner 1: Lightbox Creative Llc
Mailing Address: 3325 Pine Tree Drive
Mailing City: Miami Beach
Mailing State: Fl
Mailing Zip: 33140
Mailing Country: USA
-
Building Information*
Stories: 2
Year Built: 1949
Effective Year Built: 1969
Extra Features 1: Cent A/c - Comm (aprox 300 Sqft/ton)
Extra Features 2: Chain-link Fence 4-5 Ft High
-
Legal Description*
Legal Description Concatenated: 25 53 41 CHEFNEUX SUB PB 15-34 LOTS 3 & 4 BLK 1 LOT SIZE 50.000 X 100 OR 16280-0839 0294 1

*This Miami-Dade county folio information was recently obtained for the folio number entered on this listing by the listing broker, which usually is correct, but not always. This information is not represented as or warranted to be accurate or current. Verify this and all information about this property independently. Do not rely on it to make an investment decision.
Commercial Sale
260 NW 36, Miami, Florida 33127
Square Footage:

2,759 Sqft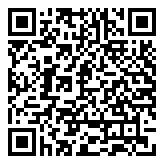 Property Type :
Commercial Sale
Square Footage :
2,759 Sqft
Built up area :
4,657 Sqft
Type of Business :
Retail Space, Apartments