Gabriela Rodino Group LLC
:
Concrete Block Construction
JUST LISTED CORAL GABLES CORNER-MULTIFAMILY, 100% OCCUPIED & GREAT FOR INVESTORS!! This multifamily consists in six 1 bedroom/ 1-bathroom units, with six parking spaces. Building remodeled, and very well maintained. Laundry facility in the building, leases in place, fully occupied. - low monthly expenses. Property is in an unbeatable location of Coral Gables, with an annual income of $147,540.00. Won\'t last, Call today!!
This listing is courtesy of Gabriela Rodino Group LLC.
More detailed information, including prior sales, lot and building square footage per the county, zoning, traffic maps, nearby businesses, and more related to the Miami-Dade county property folio associated with this commercial property listing, which in most cases would be for the listed property, is displayed below. This is not provided by the listing broker or agent, but is information obtained independently from the county for the folio number 0341080092991 entered for this listing by the listing broker / listing agent. Importantly, always verify information. This county information is not updated regularly. Thus, some of the information may have changed since it was obtained. Information herein is provided on a best efforts basis only. Do not rely on it to make an investment decision.
Miami-Dade County Information for Folio 03-1080-009-2991 (0341080092991)*
Links to Miami-Dade Lot Outline, Aerial Views, Tax Records

Property Location*
Address: 7 Salamanca Ave
City: Coral Gables
State: Florida
Zip Code: 33134-4125 (Listings)
County: Miami-Dade (Listings)
-
Building Size - English*
Living Square Feet: 3,080
Actual Square Feet: 3,080
Adjusted Square Feet: 2,555
-
Lot Size - English*
Lot Size (sf): 6,545
Lot Size (acres): 0.15
-
Building Size - Metric*
Living Square Meters: 286.14
Actual Square Meters: 286.14
Adjusted Sq M: 237.37
-
Lot Size - Metric*
Lot Size (sq m): 608
Lot Size (ha): 0.06
-
Zoning & Land Use*
Land Use: 0803 - Multifamily 2-9 Units : Multifamily 3 Or More Units
Zoning: 5001 - Hotels & Motels - General Med Density
Municipal Zoning: A-15 (Coral Gables)
All Listed | All Properties
-
Prior Sale*
Type: Qual by exam of deed
Qual: Q
Date: 08/05/2021
Amount: $1,195,000
-
Prior Sale #2* (Second to Last)
Type: Sales type info not available
Qual: Q
Date: 12/01/1995
Amount: $220,000
-
Taxable Values*
Tax Year: 2022
Land: $785,400
Building: $173,836
Total: $959,236
Assessed: $959,236
County Taxable: $959,236
City Taxable: $959,236
Mill Code: 0300
-
Ownership*
Owner 1: Gdg Investors Llc
Mailing Address: 1805 Ponce De Leon Blvd #510
Mailing City: Miami
Mailing State: Fl
Mailing Zip: 33134
Mailing Country: USA
-
Building Information*
Stories: 2
Units: 6
Year Built: 1959
Effective Year Built: 1960
Extra Features 1: Paving - Asphalt
-
Legal Description*
Legal Description Concatenated: 8 54 41 PB 25-69 CORAL GABLES DOUGLAS SEC LOT 14 BLK 30 LOT SIZE 55.000 X 119 OR 17052-0279 1295 1

*This Miami-Dade county folio information was recently obtained for the folio number entered on this listing by the listing broker, which usually is correct, but not always. This information is not represented as or warranted to be accurate or current. Verify this and all information about this property independently. Do not rely on it to make an investment decision.
Commercial Sale
7 Salamanca Ave, Coral Gables, Florida 33134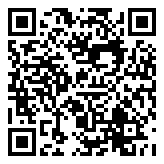 Property Type :
Commercial Sale
Built up area :
3,080 Sqft
Type of Business :
Residential-multi-family