:
Central Electric , Central Building A/c
:
Smoke Alarm , Smoke Detector(s) , Motion Detector , Security System
:
Common , Other , Garage
:
City Location , Corner Unit
:
Handicap Accessible , Lobby , Public Restrooms , Heavy Traffic , Office , Outside Storage , Private Restrooms , Separate Office Area , Storage , Cocktail Lounge , Entertainment , Laundry Facilities
:
110 Volts Power , 220 Volts , 200+ Amp Service
:
Cbs Construction , Brick
:
Business Only , Equipment , Furniture/fixtures , Inventory , Leases , Other Sale Includes
:
Conventional/refinance , Other Terms , Lease Option , Cash , Lease Purchase
:
County Road , City Street
:
Commercial , Free Standing , Lounge
Gentlemen's club conveniently and centrally located. High trafficked area near major highways and cities of Hialeah, Miami, Liberty City, Miami Shores, North Bay Village, and Miami Beach. Property has been fully renovated with state of the art equipment, lighting and sound fixtures with renewable updated licenses and permits along with brand A/C units and generators. This hotspot is the only strip club around with a 65kw generator sufficient to power the club during any power outage for at least 30 days including any major storm. Approved floorplans available upon requests. Serious inquires will be considered.
NOTE: This is a listing for a business. With business listings, real estate can be included, but frequently is not.
This listing is courtesy of Excelsior Realty Group.
More detailed information, including prior sales, lot and building square footage per the county, zoning, traffic maps, nearby businesses, and more related to the Miami-Dade county property folio associated with this commercial property listing, which in most cases would be for the listed property, is displayed below. This is not provided by the listing broker or agent, but is information obtained independently from the county for the folio number 3031100110410 entered for this listing by the listing broker / listing agent. Importantly, always verify information. This county information is not updated regularly. Thus, some of the information may have changed since it was obtained. Information herein is provided on a best efforts basis only. Do not rely on it to make an investment decision.
Miami-Dade County Information for Folio 30-1100-011-0410 (3031100110410)*
Links to Miami-Dade Lot Outline, Aerial Views, Tax Records

Property Location*
Address: 1792 NW 79 St
City: Unincorporated County
State: Florida
Zip Code: 33147-5640 (Listings)
County: Miami-Dade (Listings)
-
Building Size - English*
Living Square Feet: 4,094
Actual Square Feet: 4,094
Adjusted Square Feet: 3,942
-
Lot Size - English*
Lot Size (sf): 5,400
Lot Size (acres): 0.12
-
Building Size - Metric*
Living Square Meters: 380.34
Actual Square Meters: 380.34
Adjusted Sq M: 366.22
-
Lot Size - Metric*
Lot Size (sq m): 502
Lot Size (ha): 0.05
-
Zoning & Land Use*
Land Use: 3315 - Nightclub Lounge Or Bar : Entertainment
Zoning: 6061 - Uc Center - Mixed Use Corridor (mc) 4 Max Ht
Municipal Zoning: UC CENTER - MIXED USE CORRIDOR (MC) 4 MAX HT (Unincorporated Miami-Dade County)
All Listed | All Properties
-
Prior Sale*
Type: Affiliated parties
Qual: U
Date: 06/12/2015
Amount: $95,000
-
Prior Sale #2* (Second to Last)
Type: Corrective, tax or QCD; min consideration
Qual: U
Date: 05/07/2013
Amount: $100
-
Prior Sale #3* (3rd to Last)
Type: Corrective, tax or QCD; min consideration
Qual: U
Date: 02/16/2010
Amount: $100
-
Taxable Values*
Tax Year: 2022
Land: $118,800
Building: $211,051
Total: $329,851
Assessed: $286,215
County Taxable: $286,215
City Taxable: $0
Mill Code: 3000
-
Ownership*
Owner 1: Boloo Management Inc Trs
Owner 2: 1792 Nw 79 St Holding Trust
Mailing Address: 1792 Nw 79 St
Mailing City: Miami
Mailing State: Fl
Mailing Zip: 33147
Mailing Country: USA
-
Building Information*
Stories: 2
Year Built: 1949
Effective Year Built: 1949
Extra Features 1: Cent A/c - Comm (aprox 300 Sqft/ton)
Extra Features 2: Paving - Asphalt
Extra Features 3: Wall - Cbs Unreinforced
-
Legal Description*
Legal Description Concatenated: VICTORIA MANOR PB 22-5 LOTS 1 & 2 LESS N15FT BLK 6 LOT SIZE 60.00 X 90.00 OR 19653-2370 05 2001 2 COC 26124-3871 11 2006 4

*This Miami-Dade county folio information was recently obtained for the folio number entered on this listing by the listing broker, which usually is correct, but not always. This information is not represented as or warranted to be accurate or current. Verify this and all information about this property independently. Do not rely on it to make an investment decision.
Business Opportunity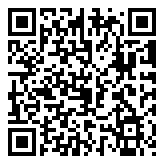 Property Type :
Business Opportunity
Type of Business :
Bar/lounge Only, Lounge