:
City Location , 1-2.5 Acres , Other Soil Type
:
Other , Electricity Connected , Sewer Available
:
All Cash , Cryptocurrency , Conventional
DEVELOPERS DREAM \r\nConvenient Accessibility To Major retail\r\n Prime Neighborhood demographics\r\n Favorable T6-8-0 Zoning total of 7 parcels \r\nEast Block \r\n01-3112-032-0010 (4,990 sf)\r\n01-3112-032-0020 (9,980 sf)\r\n01-3112-032-0030 (12,600 sf) currently working on entitlement \r\n01-3112-032-0060 (7,760 sf)\r\n01-3112-032-0061 (5,000 sf)\r\nWest Block \r\n01-3112-052-0010 (8,800 sf) PLEASE CALL AGENT FOR LIST PRICE \r\n01-3112-015-0010 (6,500 sf)\r\n55,630 totL SQFT
This listing is courtesy of USA Commercial, Inc..
More detailed information, including prior sales, lot and building square footage per the county, zoning, traffic maps, nearby businesses, and more related to the Miami-Dade county property folio associated with this commercial property listing, which in most cases would be for the listed property, is displayed below. This is not provided by the listing broker or agent, but is information obtained independently from the county for the folio number 0131120520060 entered for this listing by the listing broker / listing agent. Importantly, always verify information. This county information is not updated regularly. Thus, some of the information may have changed since it was obtained. Information herein is provided on a best efforts basis only. Do not rely on it to make an investment decision.
Miami-Dade County Information for Folio 01-1120-052-0060 (0131120520060)*
Links to Miami-Dade Lot Outline, Aerial Views, Tax Records

Property Location*
Address: 280 NW 79 St
City: Miami
State: Florida
Zip Code: 33150-2968 (Listings)
County: Miami-Dade (Listings)
-
Building Size - English*
Living Square Feet: 0
Actual Square Feet: 0
Adjusted Square Feet: 0
-
Lot Size - English*
Lot Size (sf): 7,760
Lot Size (acres): 0.18
-
Building Size - Metric*
Living Square Meters: 0.00
Actual Square Meters: 0.00
Adjusted Sq M: 0.00
-
Lot Size - Metric*
Lot Size (sq m): 721
Lot Size (ha): 0.07
-
Zoning & Land Use*
Land Use: 2865 - Parking Lot/mobile Home Park : Parking Lot
Zoning: 6100 - Commercial - Neighborhood
Municipal Zoning: T6-8 O (Miami)
All Listed | All Properties
-
Prior Sale*
Type: Trustees in bankruptcy, executors or guardians
Qual: U
Date: 12/27/2018
Amount: $100
-
Prior Sale #2* (Second to Last)
Type: Corrective, tax or QCD; min consideration
Qual: U
Date: 12/22/2017
Amount: $0
-
Taxable Values*
Tax Year: 2022
Land: $543,200
Building: $8,769
Total: $551,969
Assessed: $265,740
County Taxable: $265,740
City Taxable: $265,740
Mill Code: 0100
-
Ownership*
Owner 1: 280 Jap Llc
Mailing Address: 3237 Ne 13 St
Mailing City: Pompano Beach
Mailing State: Fl
Mailing Zip: 33062
Mailing Country: USA
-
Building Information*
Stories: 0
Year Built: 0
Effective Year Built: 0
Extra Features 1: Concrete Louver Fence
Extra Features 2: Paving - Asphalt
Extra Features 3: Chain-link Fence 4-5 Ft High
-
Legal Description*
Legal Description Concatenated: ESTELLE PARK NO 2 RESUB AMD PL PB 42-69 LOT 1 BLK 2 LOT SIZE 80.000 X 97

*This Miami-Dade county folio information was recently obtained for the folio number entered on this listing by the listing broker, which usually is correct, but not always. This information is not represented as or warranted to be accurate or current. Verify this and all information about this property independently. Do not rely on it to make an investment decision.
Commercial Land
280&300 NW 79th St, Miami, Florida 33150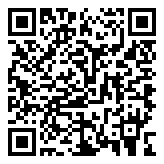 Property Type :
Commercial Land
Property Sub Type :
Commercial