:
Less Than 1 Acre , City Location , Corner Lot , Other Lot Description
:
Sewer Connected , Water Connected , Electricity Connected , Electricity Available , Sewer Available , Water Available
See attached information for more details on development potential.
:
Public Road , U.s. Highway
Develop your custom office/showroom fronting Biscayne or retail for income in Miami, FL. Build up to 3-stories (35 feet) Retail, Residential, Short-term rental, office, or other mixed uses in the MIMO District of Miami\'s Upper East Side. 7011 - 7029 Biscayne Blvd is 4 properties at NE 71st & Biscayne Blvd zoned T5-O totaling 16,734 SF. Sell the excess development rights (TDD\'s & TDR\'s) to offset development costs. Over 141 front feet on Biscayne with exposure to over 51,000 cars per day. Seller Financing possible with 50% + down w/ acceptable terms.
This listing is courtesy of Douglas Elliman.
More detailed information, including prior sales, lot and building square footage per the county, zoning, traffic maps, nearby businesses, and more related to the Miami-Dade county property folio associated with this commercial property listing, which in most cases would be for the listed property, is displayed below. This is not provided by the listing broker or agent, but is information obtained independently from the county for the folio number 0132180040010 entered for this listing by the listing broker / listing agent. Importantly, always verify information. This county information is not updated regularly. Thus, some of the information may have changed since it was obtained. Information herein is provided on a best efforts basis only. Do not rely on it to make an investment decision.
Miami-Dade County Information for Folio 01-2180-004-0010 (0132180040010)*
Links to Miami-Dade Lot Outline, Aerial Views, Tax Records

Property Location*
Address: 7029 Biscayne Blvd
City: Miami
State: Florida
Zip Code: 33138-5735 (Listings)
County: Miami-Dade (Listings)
-
Building Size - English*
Living Square Feet: 0
Actual Square Feet: 0
Adjusted Square Feet: 0
-
Lot Size - English*
Lot Size (sf): 7,313
Lot Size (acres): 0.17
-
Building Size - Metric*
Living Square Meters: 0.00
Actual Square Meters: 0.00
Adjusted Sq M: 0.00
-
Lot Size - Metric*
Lot Size (sq m): 679
Lot Size (ha): 0.07
-
Zoning & Land Use*
Land Use: 2865 - Parking Lot/mobile Home Park : Parking Lot
Zoning: 6101 - Cen-pedestrian Orientatio
Municipal Zoning: T5 O (Miami)
All Listed | All Properties
-
Prior Sale*
Type: Qual by exam of deed
Qual: U
Date: 02/02/2006
Amount: $100
-
Prior Sale #2* (Second to Last)
Type: Qual on DOS, but significant phy change since
Qual: U
Date: 12/01/1998
Amount: $55,000
-
Prior Sale #3* (3rd to Last)
Type: Qual on DOS, but significant phy change since
Qual: U
Date: 08/01/1998
Amount: $0
-
Taxable Values*
Tax Year: 2022
Land: $914,125
Building: $6,643
Total: $920,768
Assessed: $501,288
County Taxable: $501,288
City Taxable: $501,288
Mill Code: 0100
-
Ownership*
Owner 1: Charles Kirby Trs
Mailing Address: 2418 Roosevelt St
Mailing City: Hollywood
Mailing State: Fl
Mailing Zip: 33020
Mailing Country: USA
-
Building Information*
Stories: 0
Year Built: 0
Effective Year Built: 0
Extra Features 1: Paving - Asphalt
-
Legal Description*
Legal Description Concatenated: 18 53 42 BAYWOOD PB 5-85 LOT 1 LESS W8FT FOR R/W BLK 1 LOT SIZE 62.500 X 117 OR 18412-2814 1298 6 (2)

*This Miami-Dade county folio information was recently obtained for the folio number entered on this listing by the listing broker, which usually is correct, but not always. This information is not represented as or warranted to be accurate or current. Verify this and all information about this property independently. Do not rely on it to make an investment decision.
Commercial Land
7029 Biscayne Blvd, Miami, Florida 33138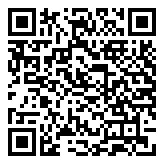 Property Type :
Commercial Land
Property Sub Type :
Commercial