? Gables Corporate Plaza is a class A fully renovated building featuring thirteen stories of premium office space including six penthouses and a full ground floor of retail spaces.\r\n? The property offers on-sight reserved and covered parking space. Valet service available.\r\n? Security concierge to welcome guests and control visitors access to the building. Control access system provides 24/7/365 ingress to the building.\r\n? Camera surveillance covering common areas, parking and building's perimeter.\r\n? Back-up generator to run all safety installations during a power outrage\r\n? 7,474 SF office condo with exclusive access to outdoor private terrace\r\n? Strategically located one block from Alhambra Plaza in the center of Downtown Coral Gables\r\n? Adjacent to Coral Gables Police & Fire Department
This listing is courtesy of State Street Realty.
More detailed information, including prior sales, lot and building square footage per the county, zoning, traffic maps, nearby businesses, and more related to the Miami-Dade county property folio associated with this commercial property listing, which in most cases would be for the listed property, is displayed below. This is not provided by the listing broker or agent, but is information obtained independently from the county for the folio number 0341081120070 entered for this listing by the listing broker / listing agent. Importantly, always verify information. This county information is not updated regularly. Thus, some of the information may have changed since it was obtained. Information herein is provided on a best efforts basis only. Do not rely on it to make an investment decision.
Miami-Dade County Information for Folio 03-1081-112-0070 (0341081120070)*
Links to Miami-Dade Lot Outline, Aerial Views, Tax Records

Property Location*
Address: 2100 Ponce De Leon Blvd 600
City: Coral Gables
State: Florida
Zip Code: 33134-5215 (Listings)
County: Miami-Dade (Listings)
-
Building Size - English*
Living Square Feet: 3,707
Actual Square Feet: 3,707
Adjusted Square Feet: 3,707
-
Lot Size - English*
Lot Size (sf): 0
Lot Size (acres): 0.00
-
Building Size - Metric*
Living Square Meters: 344.39
Actual Square Meters: 344.39
Adjusted Sq M: 344.39
-
Lot Size - Metric*
Lot Size (sq m): 0
Lot Size (ha): 0.00
-
Zoning & Land Use*
Land Use: 1818 - Office Building - Multistory : Condominium - Commercial
Zoning: 6400 - Commercial - Central
Municipal Zoning: CB (Coral Gables)
All Listed | All Properties
-
Prior Sale*
Type: Qual by verifiable & documented evidence
Qual: Q
Date: 09/01/2007
Amount: $4,147,560
-
Taxable Values*
Tax Year: 2022
Land: $0
Building: $0
Total: $1,241,845
Assessed: $1,241,845
County Taxable: $1,241,845
City Taxable: $1,241,845
Mill Code: 0300
-
Ownership*
Owner 1: Rtd Real Estate Holdings Llc
Mailing Address: 2100 Ponce De Leon Blvd #600
Mailing City: Coral Gables
Mailing State: Fl
Mailing Zip: 33134-5207
-
Building Information*
Stories: 0
Year Built: 1981
Effective Year Built: 1981
-
Legal Description*
Legal Description Concatenated: 2100 PONCE CONDO UNIT 600 UNDIV 4.36% INT IN COMMON ELEMENTS OFF REC 25570-3348 COC 25949-4865 09 2007 2

*This Miami-Dade county folio information was recently obtained for the folio number entered on this listing by the listing broker, which usually is correct, but not always. This information is not represented as or warranted to be accurate or current. Verify this and all information about this property independently. Do not rely on it to make an investment decision.
Commercial Sale
2100 Ponce De Leon Blvd, Coral Gables, Florida 33134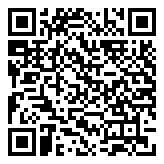 Property Type :
Commercial Sale
Built up area :
80,000 Sqft
Type of Business :
Office Space